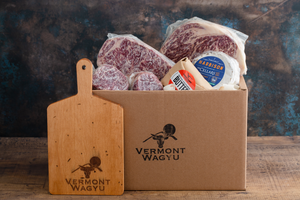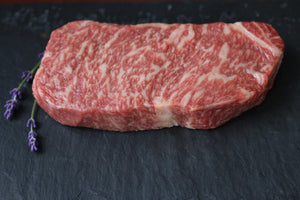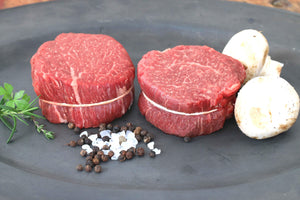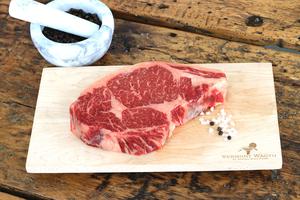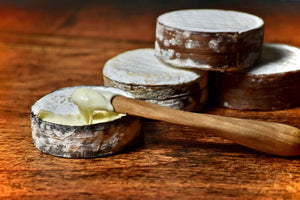 Sheer Bliss: The Crown Jewels
 The Crown Jewel of Gifts
Our ultimate best-of-the-best; the crown jewel of steak gifts. Send your favorite family member, friend or business relationship a special package of THE top of the line Vermont Wagyu steaks and assorted gems from our favorite Vermont producers.
**Some cuts may be substituted due to availability.
Discount Code: If you are considering multiple orders, email the Farm at Farm@vermontwagyu.com for a special discount code. 
What's Included:
1 Large Ribeye Steak

, 1

.21 to 1.41 lbs, serves 3-4

, e

xtremely well marbled and full of flavor

1 Large New York Strip Steak

, 

1.0-1.5 lbs, 1.5" to 1.75" thick, serves 1-3, highly marbled and flavorful

1 Large Tenderloin Steaks

, each

0.70-0.85 lb, serves 1,

 extraordinarily tender, tenderloin steaks

1 package of Artisanal Butter

,

Ploughgate Creamery cultured butter is hand crafted in small-batches and made in the old European tradition. The flavor is sweet, slightly tangy, and unbelievably creamy. 

1 package of Harbison Cheese

, Harbison is a soft-ripened cheese with a rustic, bloomy rind, made by Jasper Hill Farm. A spreadable bloomy-rind cheese wrapped in spruce bark, it holds multiple best-in-show awards

1 Maple Wood Cutting Board

, our new favorite go to board for serving cheese or slicing up an apple, hand produced by renowned woodshop J.K. Adams in nearby Dorset, Vermont. 
Gift Packaging:
Mailed in special packaging protected by local wood shavings. This gift package is high end, full of unique products, direct from Vermont to a happy recipient's doorstep. 
---
---
---